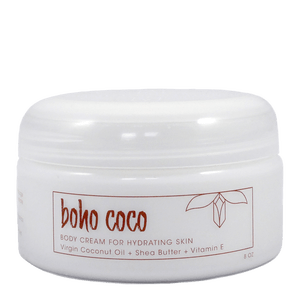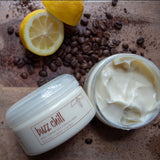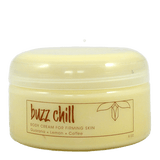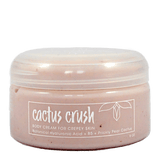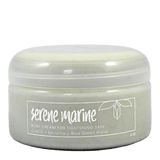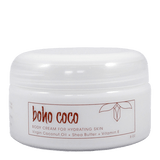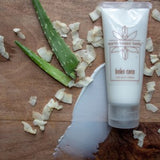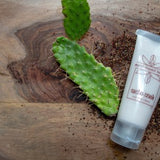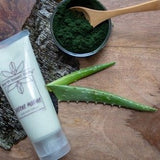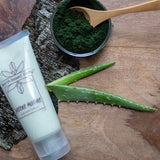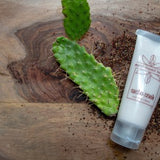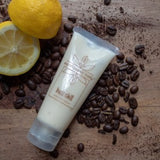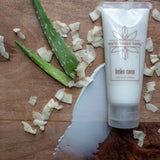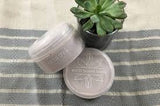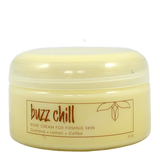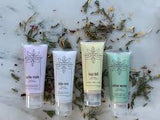 Description
The Goods: Luxe Body Creams that your skin will gulp!  Available in an 8 ounce tub or a Mini 2 ounce tube for on the go.
Boho Coco, Virgin Coconut Oil + Shea Butter + Vitamin E--All about HYDRATION.  Coconut Oil, Shea Butter, and Vitamin E combine to form a deeply penetrating, skin softening, dehydration-banishing cream. You'll love the rich feel and the naturally amazing coconut fragrance.
Buzz Chill,Guarana + Lemon + Coffee--All about DITCHING THE CELLULITE.  Guarana, Coffee, Lemon and Quince leaf combine to form the most advanced cellulite cream on the market. This cream contains all the ingredients that have been shown to positively impact the appearance of cellulite. It also contains grapefruit oil which has been shown to inhibit appetite.
Cactus Crush, Botanical Hyaluronic Acid + B5 + Prickly Pear Cactus--All about smoothing that CREPE SKIN.A synergistic blend of botanicals that target all the contributing causes of crepe skin to immediately reduce its appearance and help stop its long-term progression. Oh, and it smells good enough to eat!
Serene Marine, CoQ10 + Spirulina + Blue Green Algae--Get your TIGHT Skin on. Spirulina and Blue Green Algae combine to help maintain healthy, elastic, tight skin. Then we add in CoQ10 for a boost of elasticity that provides a smoother and tighter appearance for you hard working skin.  This is like wrapping yourself in a seaweed wrap, in a good way.

Directions: Liberally massage into skin daily for hydrated skin
The Maker:  Earth Based Body
The Story: Earth Based Body is a self-care movement born in Arizona's Sonoran Desert. Since the Sonoran Desert is literally in their back yard, they started there. We harvest everything from succulent cactus varietals to gorgeous botanicals. They believe that Mother Nature provides us with the ingredients to provide naturally luxe bath and body with a purpose. Calming, detox or decongesting, they have our self-care covered!
PERFECT IS BORING.
ECO-CHIC BEAUTY FITS INTO ANY LIFESTYLE.