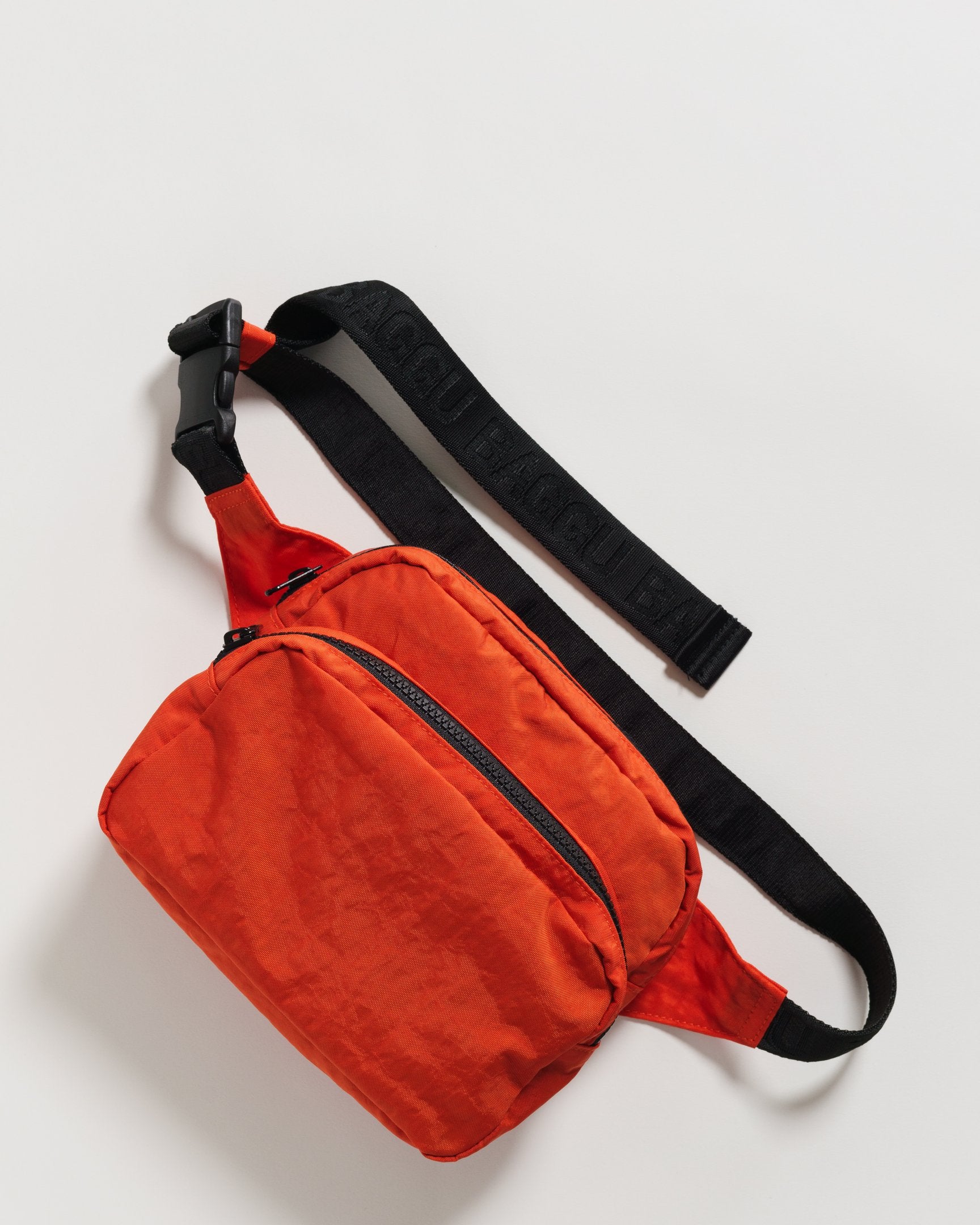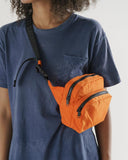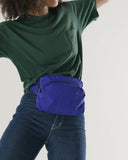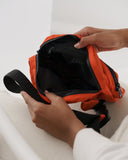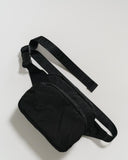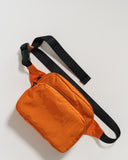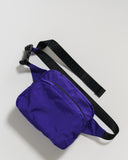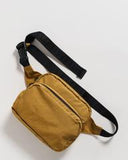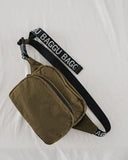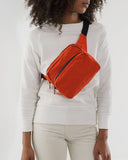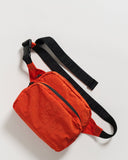 Description
The Goods: 
A hands-free bag to wear across the body, over the shoulder or around the waist. Adjustable tonal logo strap with buckle closure.
Materials + Details: Durable, heavyweight nylon exterior with ripstop lining for easy cleaning. Exterior pocket measures 5" × 8" × 1 ½", interior zip pocket measures 5" × 7".
Dimension 
6 ½" × 8" × 2", 48" max strap length. Materials: 
Heavyweight nylon, ripstop nylon lining. 
Machine wash cold, line dry
The Maker: Baggu
The Story: 
BAGGU began in 2007 because they wanted a reusable bag that was functional, affordable and nice-looking. Not finding one, they decided to make it. The result was the Standard Baggu: based on the construction of a plastic shopping bag, made from lightweight ripstop nylon, and built to hold 2-3 times as much as a disposable grocery bag. 
BAGGU is now a team of 50 and actively growing. Their original creative team still leads the company, designing everything, including their original prints, in a sun-filled San Francisco studio.