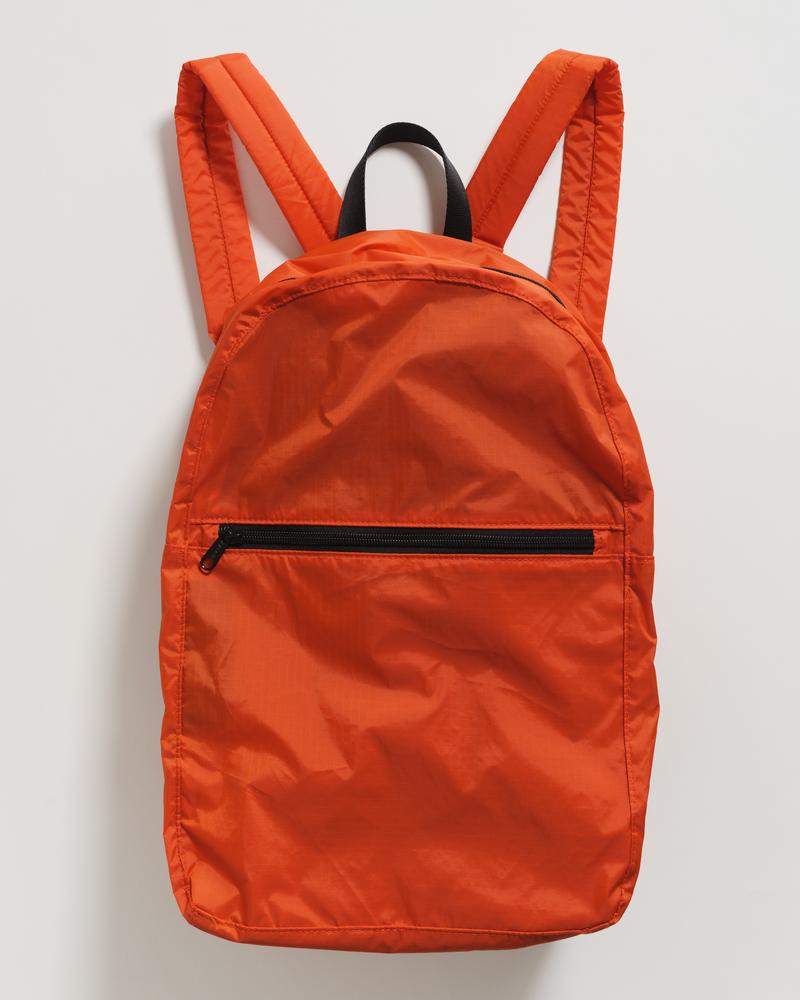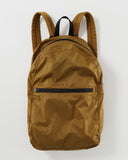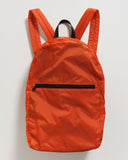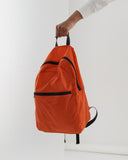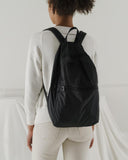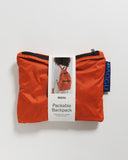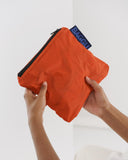 Description
The Goods: 
A hard-working, lightweight backpack. Packs down into its own front zip pocket, making it ideal for travel. 18" adjustable straps.
Materials + Details: 100% Durable Ripstop Nylon 40% Recycled. 
Dimension: 
16 ½" × 10 ½" × 6". 
Machine wash cold, line dry
The Maker: Baggu
The Story: 
BAGGU began in 2007 because they wanted a reusable bag that was functional, affordable and nice-looking. Not finding one, they decided to make it. The result was the Standard Baggu: based on the construction of a plastic shopping bag, made from lightweight ripstop nylon, and built to hold 2-3 times as much as a disposable grocery bag. 
BAGGU is now a team of 50 and actively growing. Their original creative team still leads the company, designing everything, including their original prints, in a sun-filled San Francisco studio.