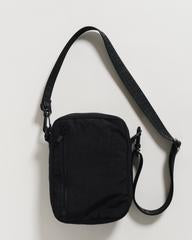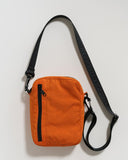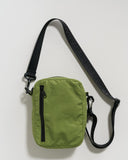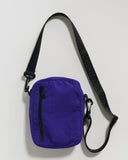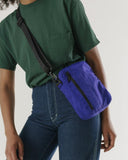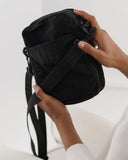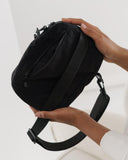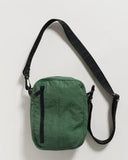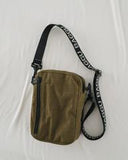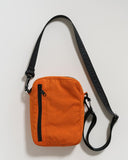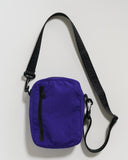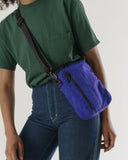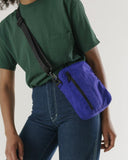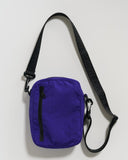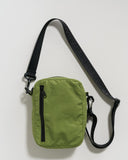 Description
The Goods: A functional nylon bag to hold your essentials. This hands-free style provides two exterior zip and patch pockets, and one interior pocket. Wear as a crossbody, over the shoulder, or detach the strap and use as an organizational pouch.
Materials + Details:
Made of durable, heavyweight nylon with a ripstop lining for easy cleaning. Dimension-  8 ¼" × 6" × 2 ½", 45" max strap length. Materials- Heavyweight nylon, ripstop nylon lining. Machine wash cold, line dry
The Maker: BAGGU
The Hometown: San Francisco, CA
The Story: Emily Sugihara and her mother Joan decided to share their minimalist bag aesthetic with the world, starting in 2007. Emily is a Parsons fashion graduate who had a vision for simple, high quality bags. Joined by childhood best friend Ellen Vanderlaan, as well as Pia Howell, this team aims for environmentally conscious, durable products. BAGGU is now a team of 50 and actively growing. Their original creative team still leads the company, designing everything, including their original prints, in a sun-filled San Francisco studio.