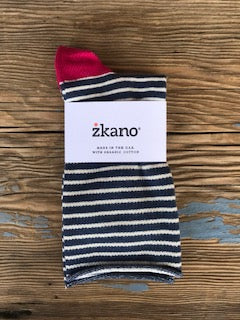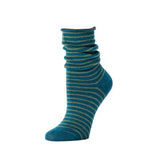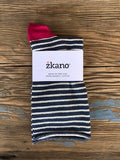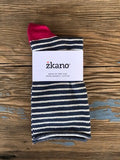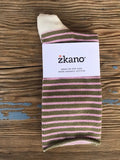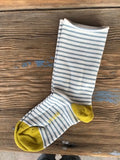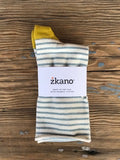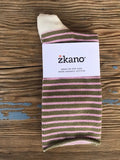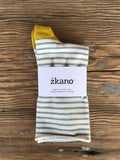 Description
The Goods:  A casual dress up day for your feet!  Little River Sock Mill's Slouch Socks keep those toes comfy and stylish in all the best ways without trying too hard. Although it's name is "Slouch" these socks do not bag down on your ankle.  They stay perfectly in place all day without constricting your leg.
Materials + Details: 
Made in the USA in Fort Payne, Alabama
Knit with Certified Organic Cotton & Low Impact Dyes
Foot Hugging Fit, Retains Shape & Elasticity Over Time
Comprised of 63% Certified Organic Cotton, 22% Nylon, and 15% Elastic
Fits Women's Shoe Size 5.5-10
The Maker:  Little River Sock Mill
The Hometown:  Fort Payne, AL
The Story:  In the heart of the deep South, you'll find an Alabama sock making tradition generations deep. Little River Sock Mill has been manufacturing socks for over twenty years at their small mill.
They live and work in the shadow of Little River Canyon, our namesake. They craft each sock with pride and care, honoring the land by using the highest quality organic cotton and sustainable practices.  Their designs are classic, infinitely wearable and filled with a sense of place.