Silver and Gold Hexagon Bangles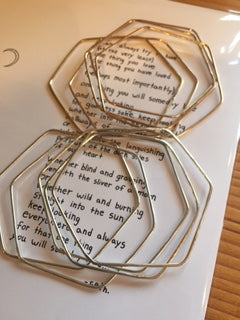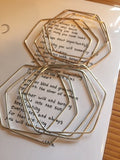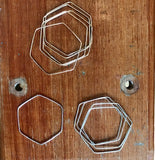 Description
The Goods:  Recycled Sterling Silver and Gold Fill hexagon bangles.  We love to wear all of the bangles all of the time!  Some, however, like to just sport one or two, all silver, all gold or a mix.  You be you.
The Maker:  Lotic Stone
The Story:  Lotic Stone is created by Leavenworth local Keri Carlton.  She is passionate about sharing her creative inspirations.  She works with recycled metals and handpicked stones that are mindfully collected from the Pacific Northwest.