Standing Together Art Print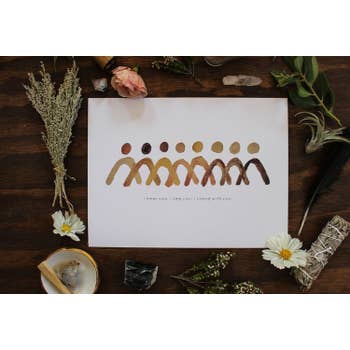 Description
The Goods: Hues of Humanity Art Print 9" x 12"
Details + Materials: 100% receycled #110 watercolor texture paper.
The Maker:  Maija Rebecca Hand Drawn
The Hometown: Portland, OR
The Story: Maija Rebecca Hand Drawn is owned and operated by Portland-based artist Maija Kellner-Rode. Maija draws inspiration from fostering connections among humans and the magic found in nature.