Castle Rock: Leavenworth, Wa Art Print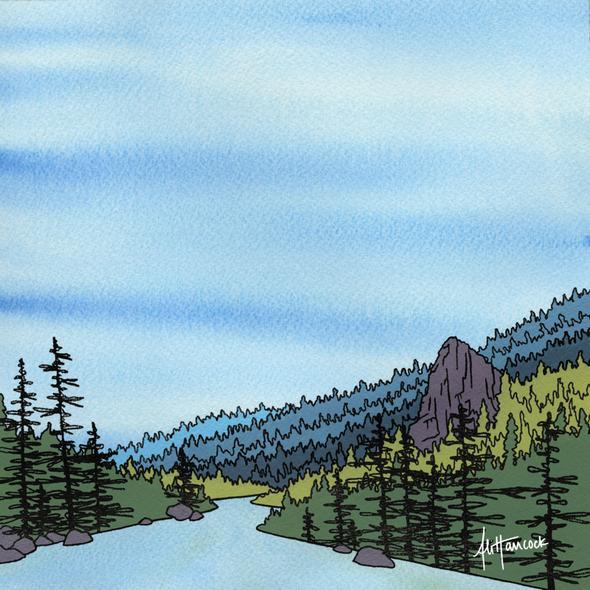 Description
The Goods: Beautiful painting of Castle Rock by Leavenworth local Whiskey Jack Designs.
Details + Materials: 8" x 8" Print comes with protective sleeve and recycled cardboard backing.
The Maker:  Whiskey Jack Designs 
The Hometown: Leavenworth, Wa
The Story: Ali Hancock has been exploring with art since her childhood in Colorado. It was after her move to beautiful Leavenworth, Washington where she began to develop her signature line-work style, paired with bold colors and inspired by the peaks, ranges, and natural beauties that surround our quirky bavarian village. Ali is continuously inspired by her adventures biking, hiking, skiing, and surfing around the Pacific Northwest.