You Just Created LIFE, You Warrior Card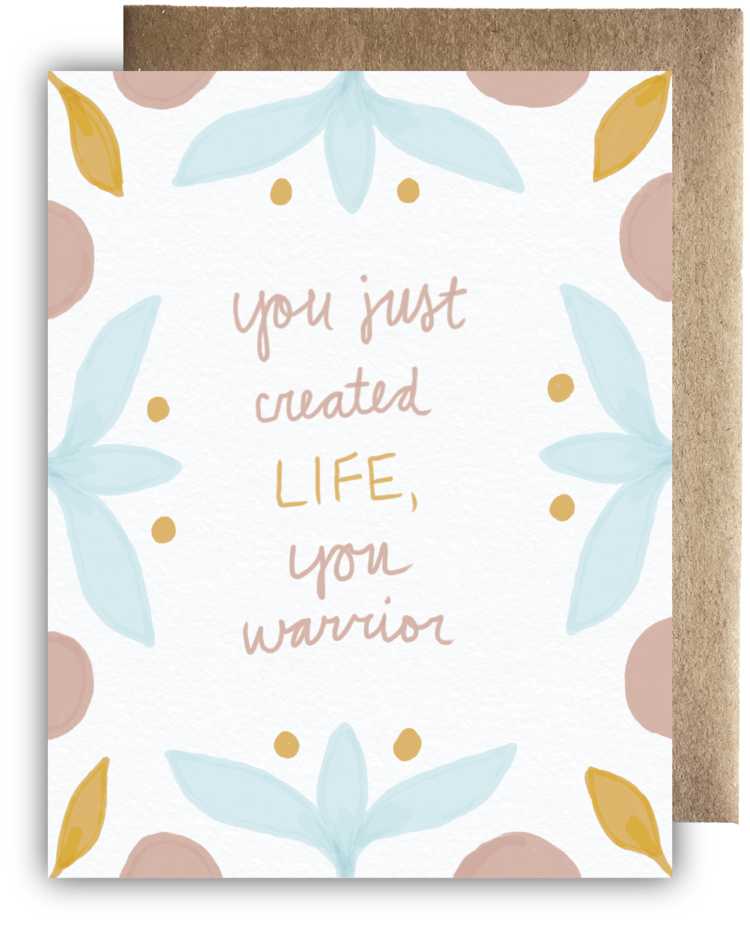 Description
The Goods: This card speaks for itself. Speak to a new proud momma in your life and let them know what an amazing thing they've done!
Details + Materials: 4.5" x 5.5" digitally printed on high quality #80 white felt cover stock, blank inside, watercolor paper texture, brown kraft paper envelope
The Maker:  Maija Rebecca Hand Drawn
The Hometown: Portland, OR
The Story: Maija Rebecca Hand Drawn is owned and operated by Portland-based artist Maija Kellner-Rode. Maija draws inspiration from fostering connections among humans and the magic found in nature.