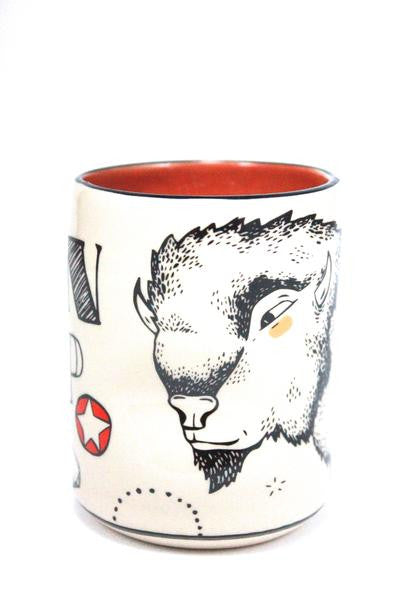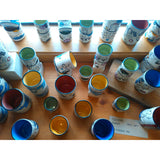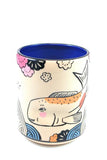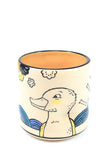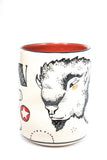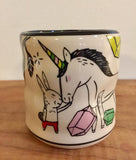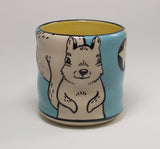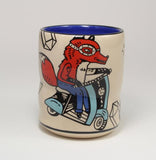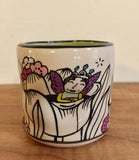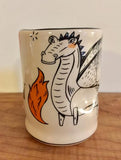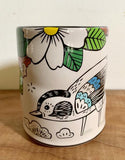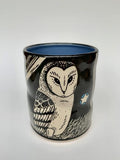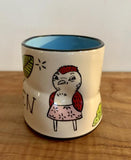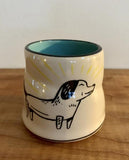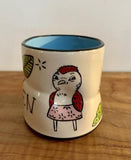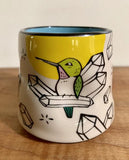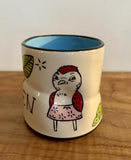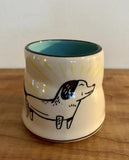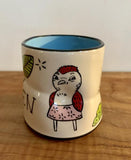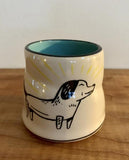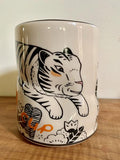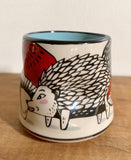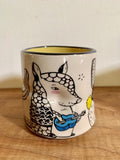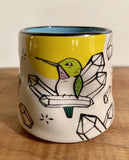 Description
The Goods: Artistic and ergonomically designed ceramic cups with quirky animals are guaranteed to brighten your day. Buy as a set, or avoid family mix-ups and get everyone their own according to personality.
Materials + Details:
Large cups measure 3" in diameter, 4" in height, and hold 12 oz. Large is available with Tiger and Dragon design
Medium cups measure 2.5" in diameter, 3" in height, and hold 8 oz. Medium is available with Bison, Bird, Koi, Barn Owl and Fox design
Small cups measure 2.5" in diameter, 2.75" in height, and hold 4 oz. Small is available with Duck, Chicken, Squirrel, Unicorn and Armadillo design
Extra small cups measure 2" in diameter, 2" in height, and hold 2 oz. Extra small cup is available in Hedgehog, Fairy, Hummingbird and Little Dog design
The Maker: The Bowl Maker
The Hometown: Bellingham, WA
The Story: The Bowl Maker produces quality ceramics featuring her sweet and sly animals. After attending California State University Long Beach and beginning her journey into ceramics, she decided to devote her time to creating beautiful art in many forms. "Art for me is a wonderfully fierce, necessary thing. It can not be separated from my being," she says.