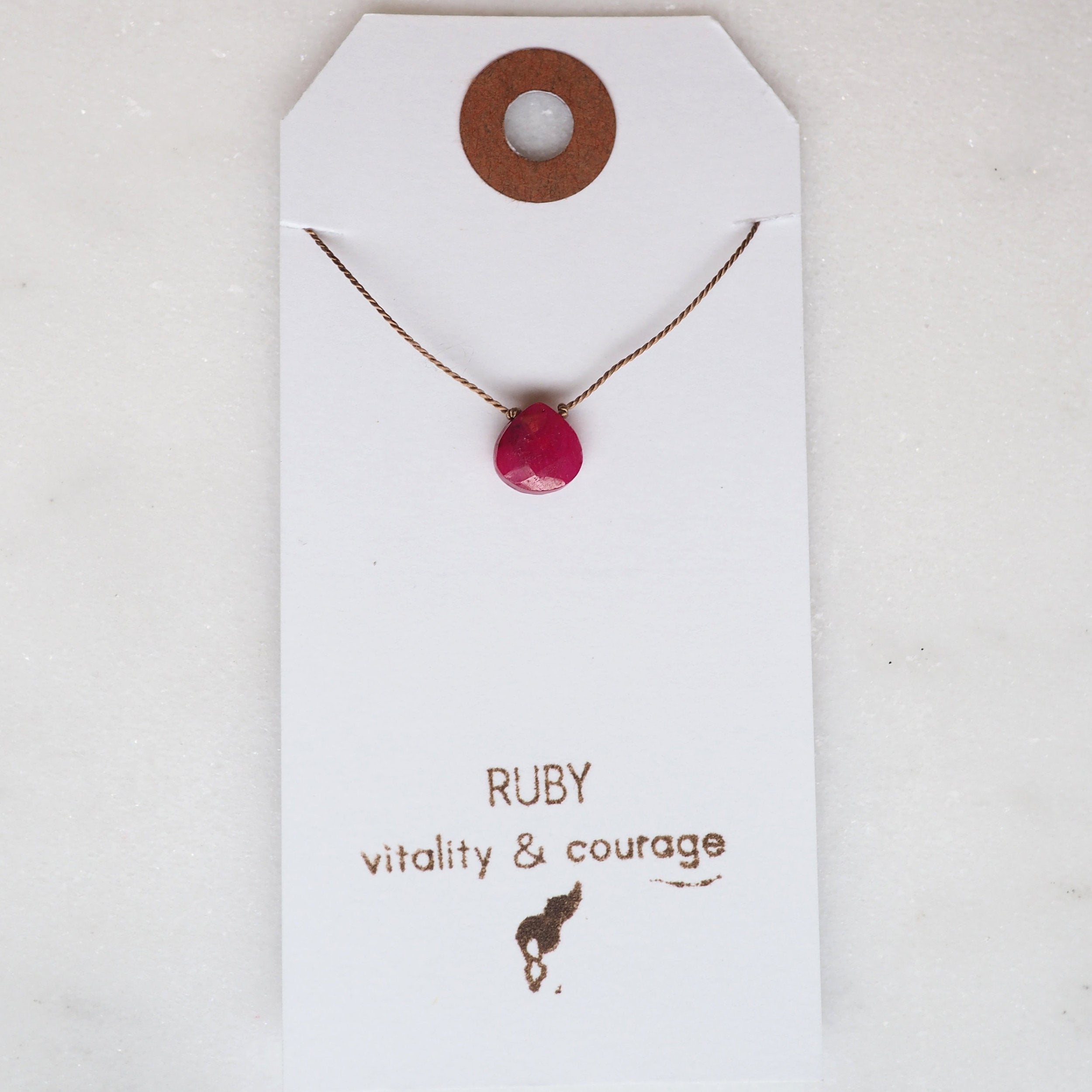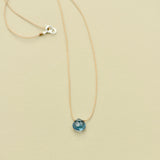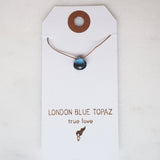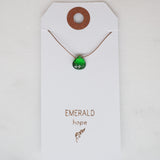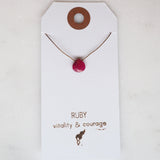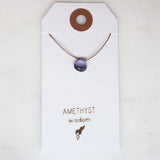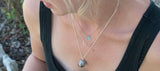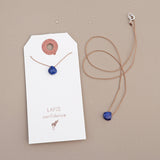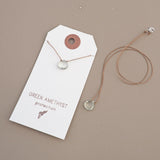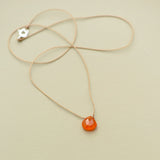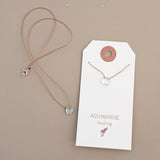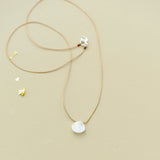 Description
The Goods: Delicate, simple, perfect. These teardrop necklaces feature a single faceted, beautiful gem strung on a delicate silk cord. This piece is so versatile that it's a favorite for everyday wear and makes the perfect gift. This necklace hangs short - just at the base of the neck. Just right for layering or wearing alone without worrying about snags.
Materials + Details:
8mm natural gem stone
100% silk cord
16.5" length
sterling silver spring clasp
The Maker: Britta Ambauen
The Hometown: Seattle, Wa
The Story: Britta Ambauen founded her jewelry line in 2009 with the vision to create jewelry to inspire women to cultivate full and courageous lives. Britta Ambauen operates to empower women with jewelry that serves as a reminder to honor yourself. Now based in Seattle, jewelers at Britta are inspired by the lush forests of the PNW.
The Stones: 
Ruby - Vitality & Courage - Throughout ancient history Ruby has always been a talisman of passion, protection, and prosperity. Ruby is said to stimulate the base chakra, increasing vitality throughout the physical body and into the spiritual body.
Emerald - Hope - The lush green of emerald has long been thought to evoke thoughts of spring and thus be a representation of hope, new beginnings, and rejuvenation. it is a stone associated with vision and intuition and connected with sight and the eyes. 
London Blue Topaz - True Love - London blue topaz is known for it's effects of healing energies and calming emotions. It is also known as a stone of pursuit. Keep it close to your heart to calm your woes and focus your intentions.
Amethyst - Wisdom - Amethyst is the stone of trust, intuition, and spirituality. It is known as a stone for purifying the mind of negative thought and intention. What could be more wise?
 Aquamarine - Healing 
Lapis - Faitfulness
Green Amythyst - Protection
Carnelian - Energy
Moonstone - Passion