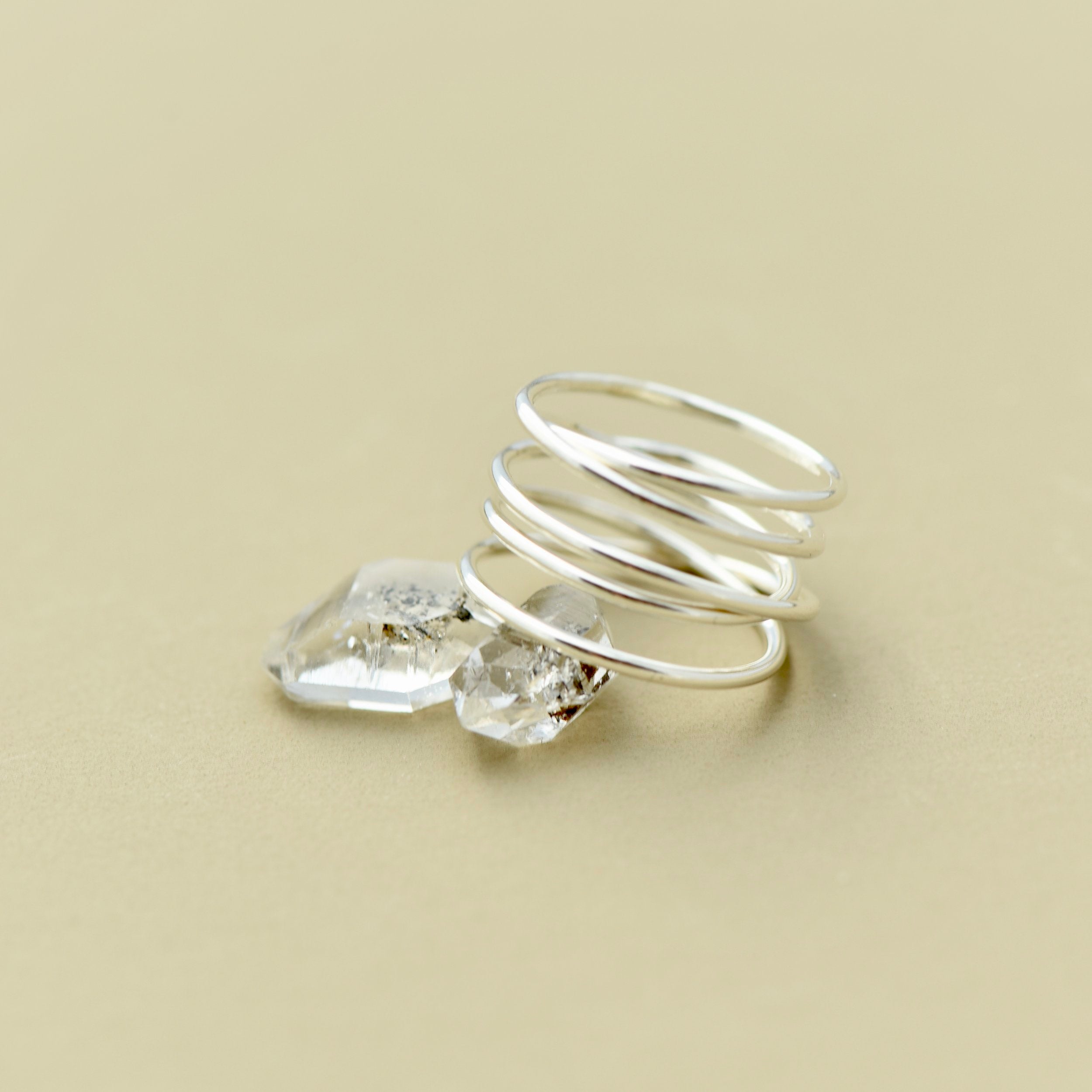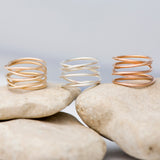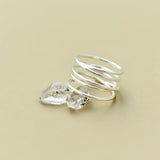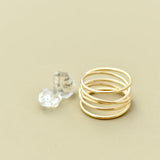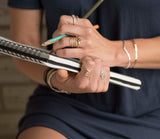 Description
The Goods: This ring is made from a continuous band of 14k gold-fill or sterling silver. It wraps around the finger 5 times and has no beginning or end. It is an elegant and simple piece that adds to any ring collection.
Materials + Details: Please specify in checkout notes what size you would like 6, 7, 8, 9
Sterling Silver
14K Gold-Fill
The Maker: Britta Ambauen
The Hometown: Seattle, Wa
The Story: Britta Ambauen founded her jewelry line in 2009 with the vision to create jewelry to inspire women to cultivate full and courageous lives. Britta Ambauen operates to empower women with jewelry that serves as a reminder to honor yourself. Now based in Seattle, jewelers at Britta are inspired by the lush forests of the PNW.
More Info: 
What is Gold-Fill?
Gold fill is the process of heat and pressure bonding a layer of 14k gold to a brass core. Gold filling as opposed to gold plating structures the metal such that the gold won't tarnish and you receive a beautiful product at a fraction of the price of pure gold.